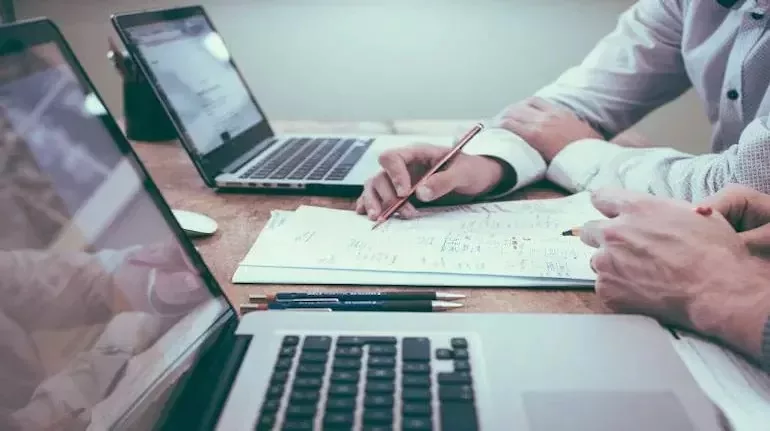 Expert WordPress Web Design Agency
Creating your own website can often be daunting and overwhelming; there are so many elements and features to think about, not to mention the amount of time and persistent effort that will need to be put into such a project.
At Pacific Lion, we don't just "Do" WordPress development and design; our team lives and breathes it. We combine our creative and marketing knowledge, technical skill sets and dedicated support to create beautiful bespoke WordPress development services.
We have worked with some of America's most prominent brands; when it comes to
creating a website with WordPress, our team of experts has no limits. If you are thinking about building a website from scratch or want to relaunch a current website, your most significant decision will be which expert WordPress web design agency best suits you and your business needs.
Benefits of WordPress
WordPress has been our content management system for many years regarding website development. Evolving from a simple blogging system to an entire content management system with thousands of widgets, themes and plugins. Pacific Lion is an expert in WordPress web design and development.
WordPress has become the most used and popular platform when it comes to building your website, with over 25 million people utilising the system; its competitors are the likes of:
Wix
Squarespace
Magento
Joomla
Magento
Weebly
Drupal
And many more
WordPress has completely penetrated the market in a way no other platform has due to the vast amount of advantages it has:
There is absolutely no coding required.
Any integrated content is straightforward to manage when it comes to adding, editing and deleting pages.
SEO friendly – we don't need to go into detail as to why this specific element is imperative to any business that wants to do well.
You have the opportunity to be as unique as you want.
There are no limitations to what can be developed.
We know that you don't only want a website that looks good; you want a website that consistently builds a fantastic customer experience, ensures users understand how to navigate around your website and keeps them coming back. Our teams at Pacific Lion will continuously work with you to help you achieve the best results for your business.
Bespoke WordPress themes
Bespoke WordPress themes give your business a massive edge over your competition. Visually communicating your unique branding, the tone of your business and your identity as a whole. You can feel completely at ease knowing there is no other website that looks or functions like yours.
Bespoke WordPress themes allow you complete freedom regarding your website; the sky's the limit. Not to mention bespoke WordPress themes are known for having high search engine optimization statistics because you have complete control over the type of content that will be included.
Below we have listed a few more reasons why bespoke WordPress themes are preferably the way to go:
Clean, consistent code
Significantly reduced the number of plugins
Brand consistency
Completely unique
Limitless enhancement options (this one is a pretty big deal)
Tighter security
Page speed is significantly improved
Our team here at Pacific Lion will take an innovative approach to ensure your website is reliable, fast, secure and unique to the competition. Our attitude is to exceed our client's expectations whilst continuously and reliably delivering a high-performing WordPress website that will grant you a significant business advantage over any of your competitors.
Integration with custom applications
We have extensive years of experience partnering with a multitude of businesses not only in America but around the world, helping them connect their critical systems and tools with their WordPress website.
Whether you are looking for a bespoke plugin for your unique website, a simple plugin integration, or a custom API integration developed, our Pacific Lion teams can connect your WordPress website to absolutely anything you need to communicate with. We can even integrate offline systems if it has a data feed.
Due to our extensive rapport with clients, we have had experience in almost every industry where many of our clients need to utilise specific applications and tools. Our Pacific Lion team will seamlessly create custom integrations to allow these to work with our client's business WordPress website. Below are just a few of the applications and tools we have experience with:
Salesforce
Zillow
Indeed
Hubspot
Pardot
Google Maps API
Mailchimp
SagePay
Live Chat
Stripe
eBay
Paypal
Events Calendar Pro
Amazon
When it comes to integration with custom applications, there is very little our teams can't do, so if you are looking for a Web Design Agency to create your WordPress website, a customer plugin or integration, come and talk to us today!
SEO and PPC-ready WordPress website
SEO (Search Engine Optimisation) WordPress
WordPress SEO is vital to your business's success in marketing against your competition. By working with our teams here at Pacific Lion, we will develop personalised SEO strategies for your company to increase your website's popularity and overall visibility within the search engine results. We will sit down and work with you to develop tailored:
Target keywords
Objectives
Goals
WordPress websites allow you to have complete control over the type and amount of content, which allows your site to rank organically. Our teams will work with you to further implement ongoing SEO campaigns to ensure your website is delivering month-on-month organic traffic.
PPC (Pay Per Click) WordPress
If organic SEO is an element you can't wait for and you are looking for quick results, our PPC team is for you. We have a wealth of knowledge within various industries which will ensure you are getting the best results for your money. Pay Per Click will immediately impact your business, exposing your brand on the first results pages of major search engines and advertising platforms.
Our teams have valuable knowledge in all the desired advertising platforms, from Google to Bing, Facebook to Instagram, YouTube and TikTok – we are continuously staying up to date with all the fast emerging trends of today's technology world.
WordPress Mobile Responsive Design
51.42% of web traffic in America originates from a mobile device, which equates to at least half of your potential clients or customers first looking at your site from their mobile. Every Pacific Lion WordPress website design and development will have been tried and tested to ensure that the mobile functionality and visuals communicate a user-friendly experience.
Whether your customers and clients are exploring your website on an iPhone, Android, Ipad, Samsung tablet or everything in between, we will ensure that they experience an innovative, structured experience.
Planning your WordPress Website
No matter how technically skilled we are, every WordPress website must have a solid process before any development or design takes place. The success of a WordPress website truly lies in the planning and process no matter how technically skilled any team is.
When you partner with our team members at Pacific Lion, we will take you through an initial scope called the discovery phase to ensure all the critical functionality, features and user experience is highlighted in what your business specifically needs to do well against competitors and ensure your business is ranking on Google and other major search engines such as Bing.
We look forward to building a partnership and getting your business significant traffic gain and brand awareness through our WordPress Web Design and Development services.