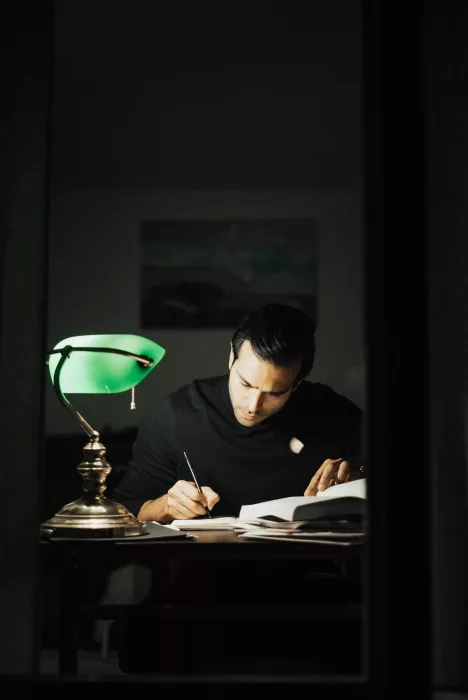 At Pacific Lion, we understand the importance of creating high-quality academic content that is both engaging and informative. Our team of experienced writers is dedicated to providing you with the best ghostwriting services for your academic blog.
We know that academic blogging can be a challenging task, especially when you have to balance your research and other responsibilities. That's why we offer our ghostwriting services to help you create content that is both well-researched and well-written. Our writers are experts in various fields, including sociology, psychology, history, and more, and have experience writing for academic blogs.
Our process is simple and straightforward. First, we'll work with you to understand your specific needs and requirements for your blog. Then, we'll conduct thorough research and write a draft of the blog post for your review. After receiving your feedback, we'll make any necessary revisions and provide you with a final version of the blog post.
Our ghostwriting services are also affordable, and we offer flexible pricing options to suit your budget. Whether you need one blog post or a series of posts, we're here to help.
We pride ourselves on our commitment to quality and customer satisfaction. That's why we offer a 100% satisfaction guarantee on all of our ghostwriting services.
Get In Touch
If you're ready to take your academic blog to the next level, contact us today to discuss your ghost writing needs. We look forward to working with you!
Ghost Writing Academic Blogs FAQs:
Q. What is ghostwriting?
Ghostwriting is when a writer is hired to create written content (such as an article, book, or blog post) that will be published under someone else's name. The person who hires the ghostwriter is typically credited as the author, while the ghostwriter remains anonymous.
Q. Why do people use ghostwriting services for academic blogs?
People use ghostwriting services for academic blogs for a variety of reasons. Some may not have the time or expertise to write the blog themselves, while others may want to maintain their anonymity for privacy reasons. Additionally, ghostwriters can help academic bloggers to write more engaging, high-quality content that is optimized for search engines.
Q. How does the ghostwriting process work for academic blogs?
The ghostwriting process for academic blogs typically begins with a consultation to discuss the blogger's needs and goals. The ghostwriter will then conduct research and write the blog post, which will be reviewed and edited by the blogger before publication. The ghostwriter may also be responsible for publishing the blog post and promoting it on social media.
Q. How can I ensure that the ghostwritten content is original and plagiarism-free?
To ensure that the ghostwritten content is original and plagiarism-free, it's important to work with a reputable ghostwriting service that has a strict plagiarism policy. Additionally, you can ask the ghostwriter to provide you with a plagiarism report or use plagiarism checking software.
Q. Can I put my name as the author of the ghostwritten blog post?
Yes, you can put your name as the author of the ghostwritten blog post as long as you have obtained the rights from the ghostwriter. Ghostwriting is an arrangement between the author and the ghostwriter, and the rights of the content is usually transferred to the author.